Emergency List / Evacuation List – we hope you never have to use this feature!
VisiPoint know who's on your premises / facility at all times. This means you have a real-time emergency list available to you at all times. In the event of an emergency (or drill) at your facility this information is vital for the safety of all.
VisiPoint allows you to connect from any mobile device (phone, tablet, laptop) with a browser to your Cloud based dashboard, from an unlimited amount of devices. You can pull-up an instant register (emergency list) of all persons on site and check them off as 'found'. This is a very efficient way of accounting for staff / visitors & contractors. This alleviates any issues of somebody that has been found, being looked for by others working from an email or printed report! This free's up valuable time, allowing you to focus on your time more effectively in the event of an emergency.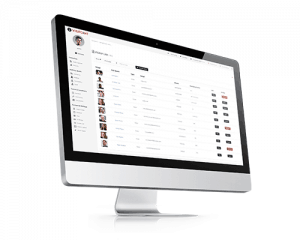 No need to print off reports, grab the visitor book/s or staff signing in book. You have instant access to all staff / visitors & contractors contact details including a photo to help with identification.
This standard feature is a great tool – which we hope you never have to use.
Arrange your free, no-obligation demonstration – at a time and place that suits you – by calling us on +44 (0) 191 341 0016.