VisiPoint provided a scalable business centre visitor management solution for Nexus that allowed visitors, staff and tenants to sign into the premises quickly and easily.
The client
Nexus is an innovation centre which forms part of the University of Leeds. The premises is a multi-tenant workplace that deals with a large number of visitors, staff and tenants coming onto the premises throughout the course of the day.
The brief
Nexus were searching for a scalable visitor management solution to replace their old sign-in book, which would help them provide a better visitor experience.
Objectives
Offer an easier and quicker way for visitors to sign-in
Improve record keeping
Provide a scalable reception administration system
Save on running costs and free up time for reception staff
Challenges
Nexus were looking to find a system which would complement their reception team – improving visitor experience and automating some of the core admin tasks which use up valuable resource.
Solutions
Our innovative visitor management solution allows reception staff to deal with the number of incoming visitors far more effectively. To make the sign-in process as easy as possible, visitors, staff and contractors can now sign in quickly and easily using an ID card.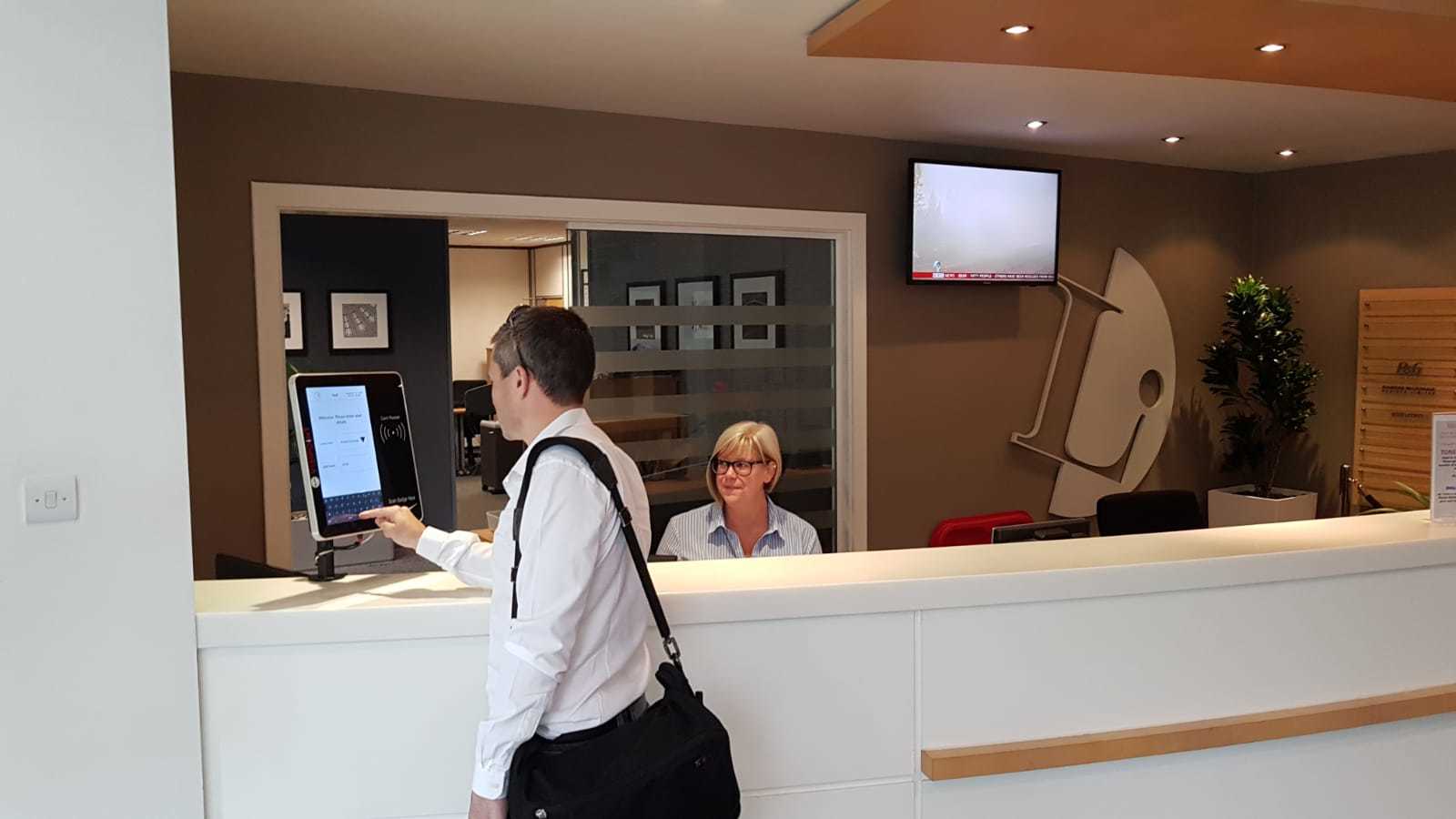 Not only does this allow staff, tenants and contractors to save time when signing in, this also saves reception staff a huge amount of time which was previously spent dealing with visitors.
Results
The installation of a VisiPoint visitor management system at Nexus has improved visitor experience by offering a quicker way to sign-in, giving visitors an exceptional first impression of the business centre.
Using VisiPoint's management dashboard, which keeps a record of sign-in data, Nexus are able to analyse and generate reports on visitors and staff. The solution is completely scalable, so has the future potential to grow.
Project highlights
Time freed up for administration staff
A great user experience for visitors
Robust record keeping
Scalable reception management system
A modern system for a modern business[blank_space height='3em']
[divider style='left']
[blank_space height='3em']
Get the case study
To get your copy of the full case study, click the button below.
[thrive_link color='green' link=" target='_self' size='big' align="]Get my copy now[/thrive_link]
[blank_space height='3em']
If you're looking for an intuitive, scalable business centre visitor management solution, VisiPoint is ideal. To learn more about how VisiPoint can make your business centre more efficient, safer and cost-effective, head to our business centre page. You can also call us on +44 (0) 191 341 0016 for a free consultation with a member of our expert team.
[blank_space height='3em']