Make your front desk more efficient with our list of the top receptionist software tools for 2020.
Reception staff are the first point of contact for people visiting your business. They are a vital part of making visitors feel welcomed and creating a good first impression. However, reception staff are often busy, having to juggle incoming visitors, telephone calls, and online queries, on top of their day-to-day office duties. These receptionist software tools can help your staff work more efficiently and boost productivity, while still providing high levels of customer service to your clients.
Calendar applications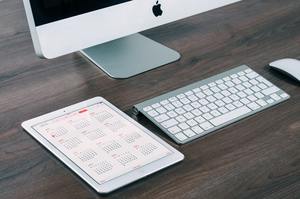 Calendars are the cornerstone of a business. Without them, events would be missed, meetings would be cancelled, and rooms would be double-booked. Managing a calendar can be a lot of work though, which is why a powerful calendar application is one of the essential reception software tools. From free options like Google Calendar to subscription-based models like Microsoft Outlook Calendar, there is an option to suit everyone. Some of the key features you can utilise include, automatic email notifications for meetings and events, options to share and view colleague's calendars, daily agenda emails, and integration with other apps.
Appointment scheduling tools
Allowing clients to schedule appointments automatically lifts a huge workload from your customer-facing staff. Most good scheduling tools will integrate directly with your calendar, meaning that if someone books an appointment online, it will be scheduled in your diary straight away. Many of these tools offer additional features such as marketing and tracking features so that you can see exactly where your leads have come from. These features will help your reception staff schedule and plan calendars more easily, streamlining their workload and making them more efficient.
Customer service software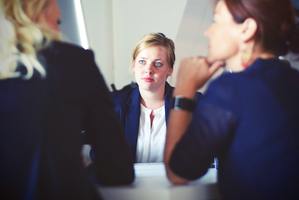 Dealing with customers is one of the most time-consuming parts of your receptionist's day, however, there are receptionist software tools that can help with this. Call management software can route and transfer calls automatically, prioritise important calls, and even transcribe voicemails to emails. Software such as live chats, web forms, and social media integration, can help encourage customers to find an alternative way of getting in touch instead of just calling. This can help make incoming enquiries much more manageable and means they can be dealt with more efficiently. According to Bain & Co., a customer is four times more likely to buy from a competitor if they encounter a service-related problem as opposed to a price or product-related problem. This highlights just how important customer service is, and shows that using the correct receptionist software tools can potentially retain customers.
Visitor management
Every visitor who enters or leaves your building should be signing in and out. That's a lot of work. ID needs to be checked, visitor badges need to be printed, and meeting hosts need to be informed that their guest has arrived. This all takes time and can lead to a queue at your front desk with visitors feeling frustrated and unattended to. Investing in a digital visitor management system can improve and enhance the visitor sign-in process, making it more streamlined and efficient. This means reception staff can focus on making visitors feel welcomed rather than simply processing their information. Systems like this can also work well in unmanned reception areas, giving a secure and easy sign-in option without needing a member of staff present.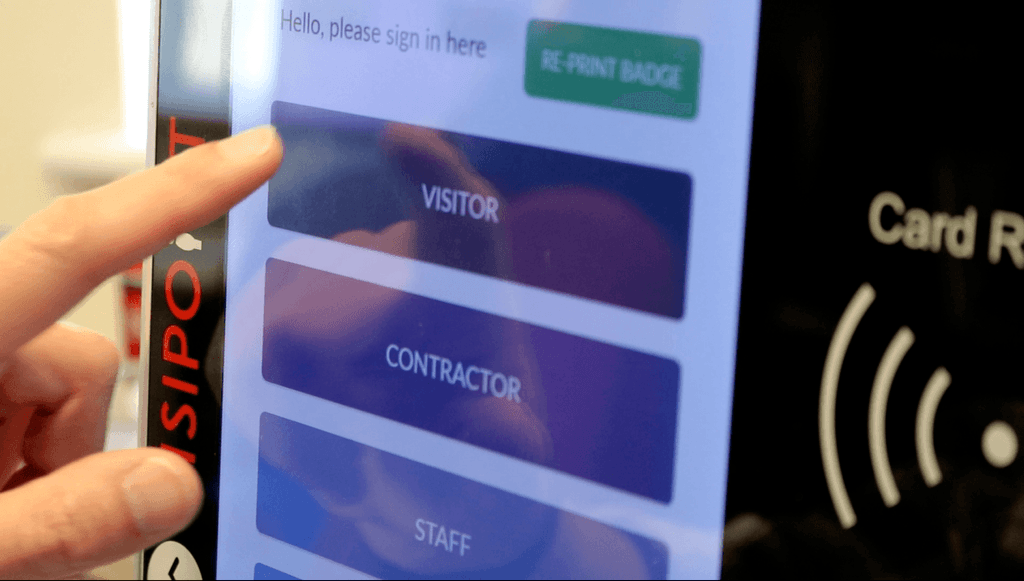 VisiPoint's visitor management system is a one-stop solution to managing all aspects of visitor sign-in and monitoring. This is one of the top tools for any receptionist, making their job easier, improving productivity and efficiency, and providing a professional welcome experience for guests all. If you're looking to take the leap into digital visitor management and integrate with many of your existing receptionist software tools, get in touch with a member of VisiPoint's expert team for a free consultation.
[thrive_megabutton mt="Book a demo today" st="" color="green" link="https://www.visipoint.net/demo/" target="_blank" align="aligncenter"]