Many organisations still use an old-fashioned sign in book for Visitor Management…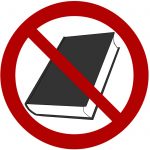 This doesn't give you easy access to your visitor history, nor does it safeguard your premises – but overall, it's outdated in this digital era, when so much more can be achieved with very little intervention or expense.
Do you know who is in, out or expected at the building instantly? …NO.
Do you think your visitors and contractors read and agree to your site terms? And do you have a record of that? …NO.
Can you access your visitor and contractor site visit history without having to go through a filing cabinet full of old books? …NO.
Are you able to do any of the above remotely, no matter where you are? …NO.
---
---

Do you think VisiPoint removes the personal touch from your reception area?

"No – actually we discovered that the visitor book didn't give the personal touch we first thought. However, VisiPoint allows our receptionist the time to welcome visitors as they enter the building and while they're signing in. Our customers love it, and always have a chat about it with the receptionist when he hands them their badge."
Do you think the VisiPoint touch terminal is difficult to manage?
"No, in fact we've stopped switching it off. It's been on for more than 5 months now. VisiPoint goes into energy saving mode when not being used,  in the morning once you touch it, it works straight away."
Do you think your visitors liked the signing-in book more than VisiPoint?
"Our visitors didn't express whether they liked the sign-in book more or not. However, they do tell us that they love the touch screen kiosk. Especially that it remembered them from the first time they visited, so they didn't have to fill in their details again."
Do you think your contractors liked the signing-in book more than VisiPoint?
"At first yes, I just don't think they were used to touchscreens, but now they think it's great! Now, we are able to track the contractors time on-site very easily and compare it to how much we are being invoiced every month. This has helped us reduce management time when chasing and analysing time sheets."
---
---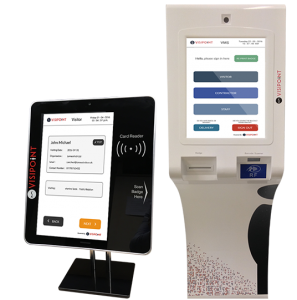 It's time to move into the digital era… and up your reception-game with a touch screen Visitor Management System!
VisiPoint Visitor Management presents a way to achieve much more when it comes to saving-resources, safeguarding, time management and record-keeping. It's an accessible, switch-on-and-leave-it, system that features a slick sign-in touchscreen and easy to use management dashboard.
Discover how binning your book and switching to digital visitor management can revolutionise your reception! Arrange your free, no-obligation demonstration – at a time and place that suits you – by calling us on +44 (0) 191 341 0016.