To connect to your cloud account:
If you have a VisiPoint cloud account and you add the kiosk from Sites and kiosk section , you can follow the instructions below to connect your kiosk to the cloud.
Click on the Cloud Status option under Settings in the VisiPoint administration page.
Click on the Connect option next to your account name.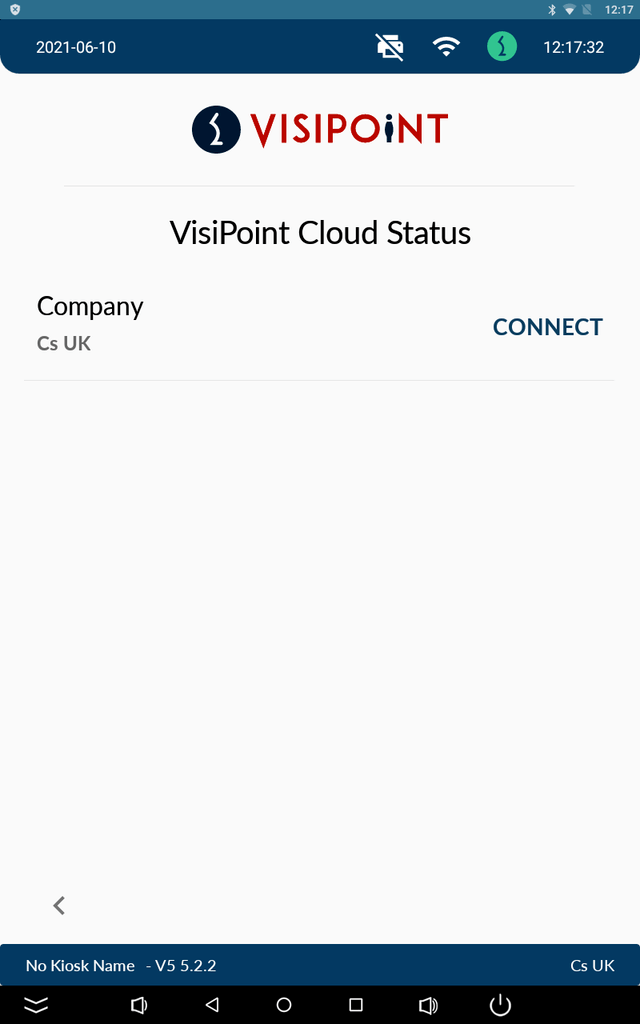 If you see an error message that reads 'Cloud package not available for this kiosk' then you do not have a cloud subscription. To purchase a cloud subscription, please contact the team on cs@lamasatech.com.
A pop-up will show that the sync is in progress: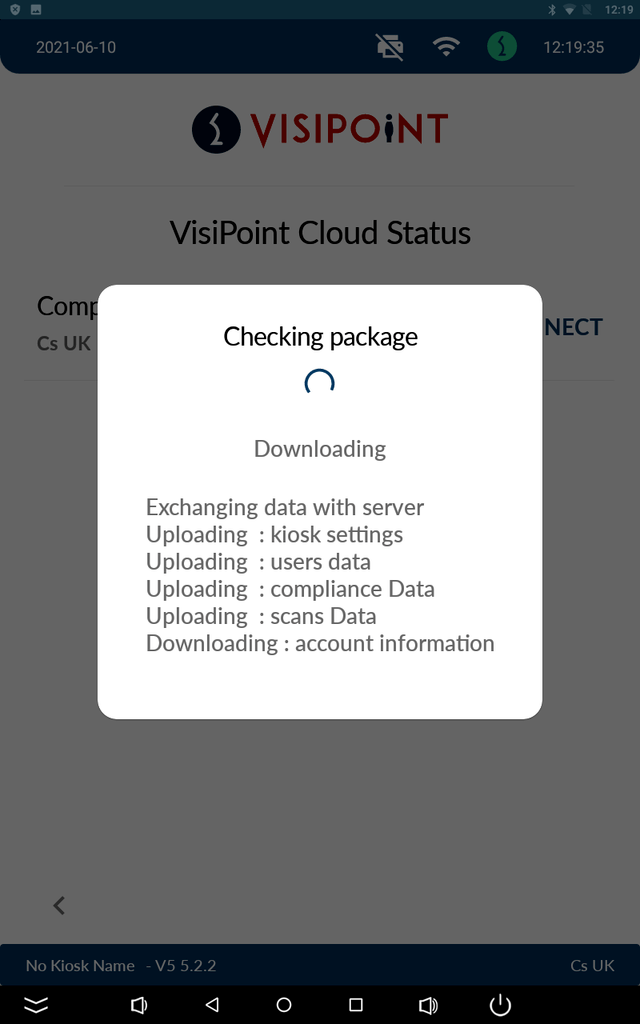 When the sync is complete you will see the success message below: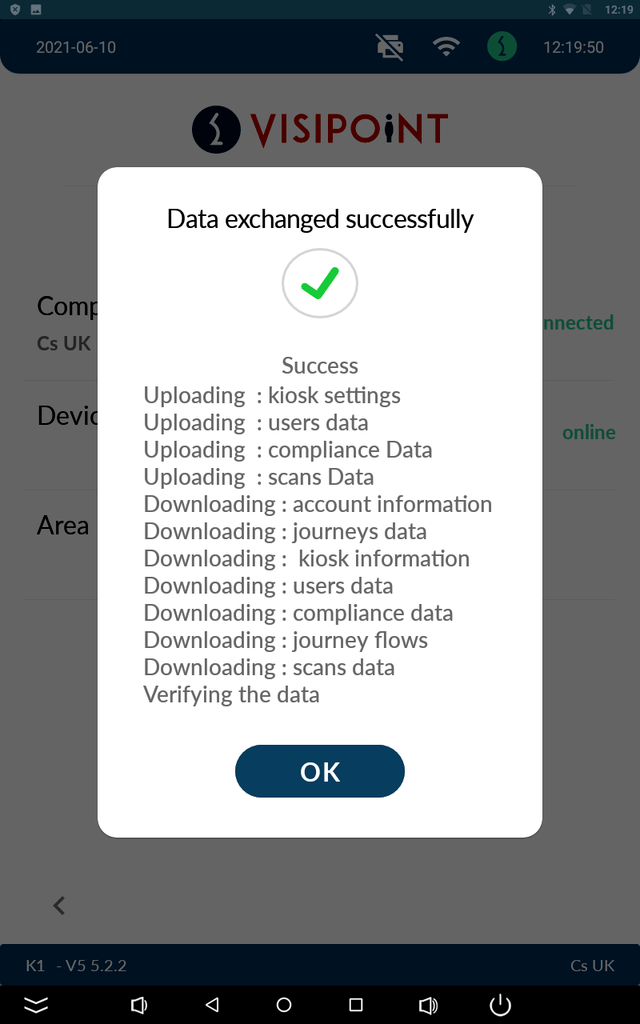 Once you click the OK button you will see the Cloud Status page which will show 'Connected' status in green.