View Scan History
Go to the Administration menu – by double-clicking or tapping on the blue taskbar along the top of the screen and entering the password (the default is 123456).
Click on Scans (under Settings).
The Scans screen displays the name, date, time, temperature reading, and scan result of the scans on your kiosk. To open a more detailed scan view, tap/ click on any scan record in the list.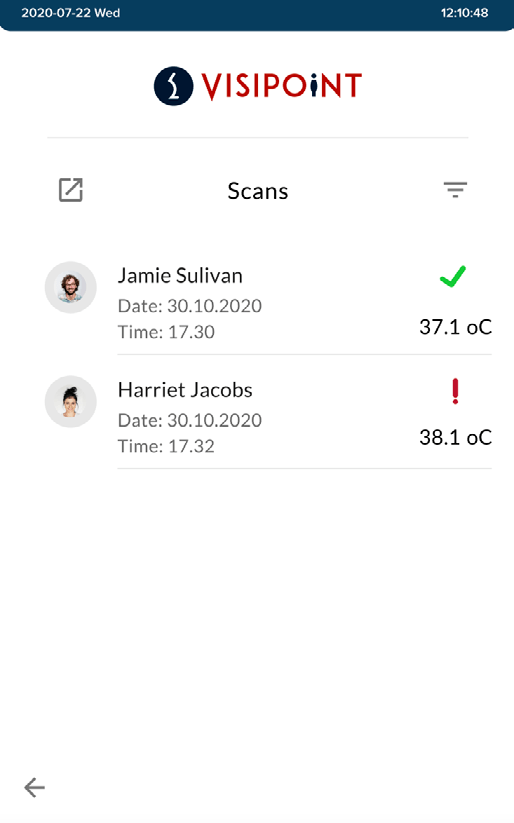 This list can be filtered by date range, name, and scan result.
Export your logs
You can export the logs as an .xls file by clicking the on arrow icon, on the left of Scans.
You will then be able to choose the destination where the exported excel sheet will be saved, which is either on a USB stick or locally to the kiosk itself.