Registering Additional Kiosks to your VisiPoint Account
If you have an existing VisiPoint account and want to register an additional kiosk to the same account, please follow the steps on the Kiosk Registration screen below.
You should first click on the Start button at the bottom of the screen.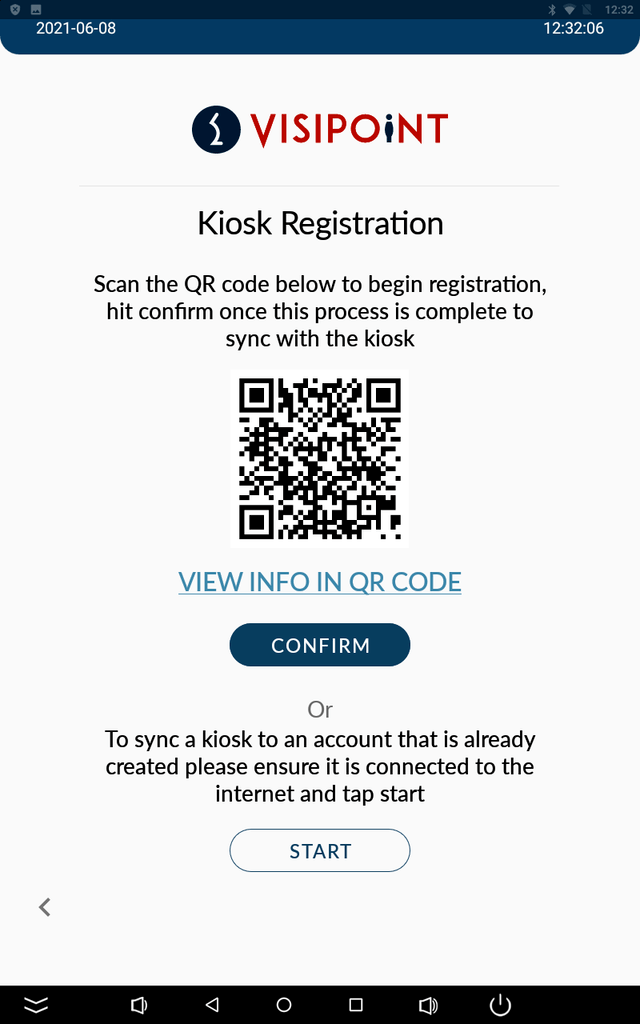 Please note if you have installed VisiPoint V5 before June 2021 you will not have created a VisiPoint account when registering your kiosks. If you would like to create a VisiPoint dashboard account then please contact your account manager or email cs@lamasatech.com.
The following screen will be displayed, where you should enter the email associated with your VisiPoint account and click Continue.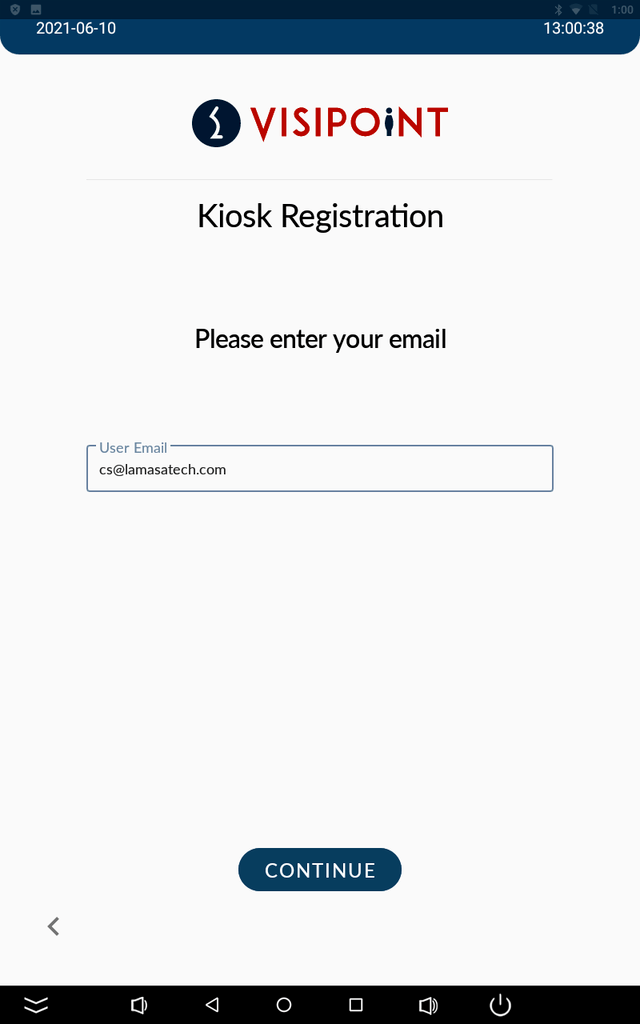 A four-digit code will be emailed from no_reply@visipoint.net to your email address.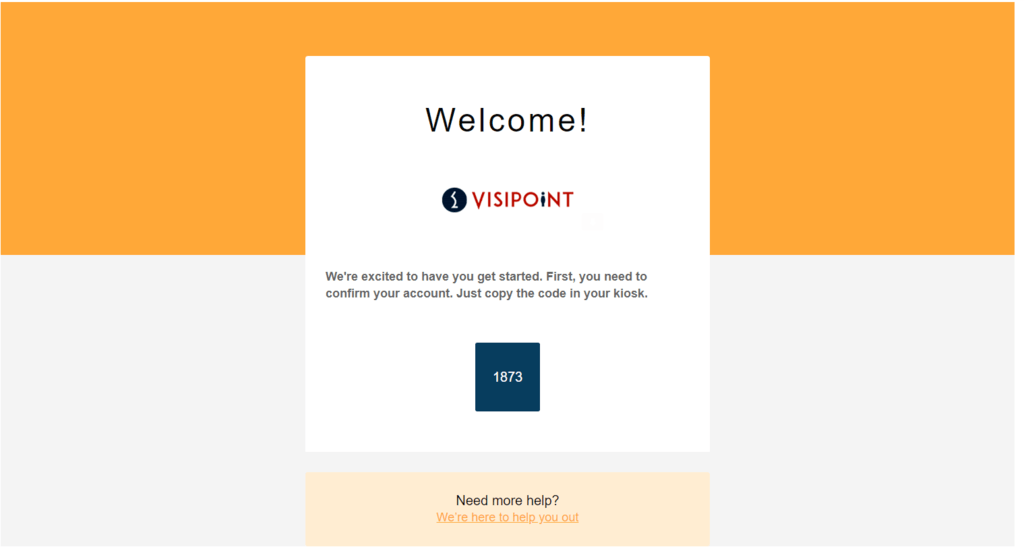 On the kiosk, enter the code and click Continue: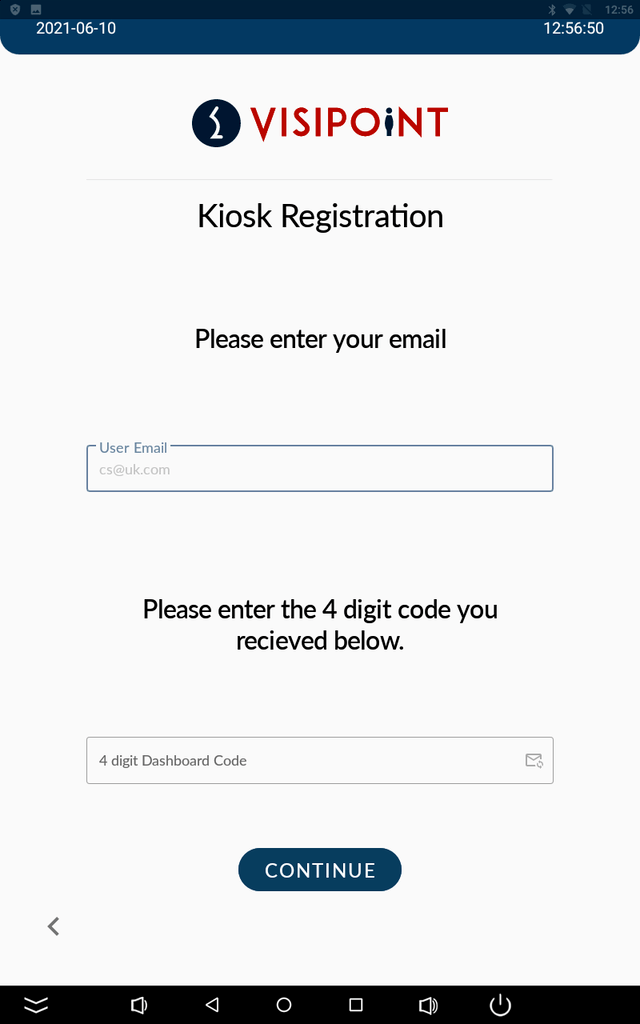 This will take you to the next page where you need to fill in all the fields and click Register. This will assign the kiosk to your existing VisiPoint account.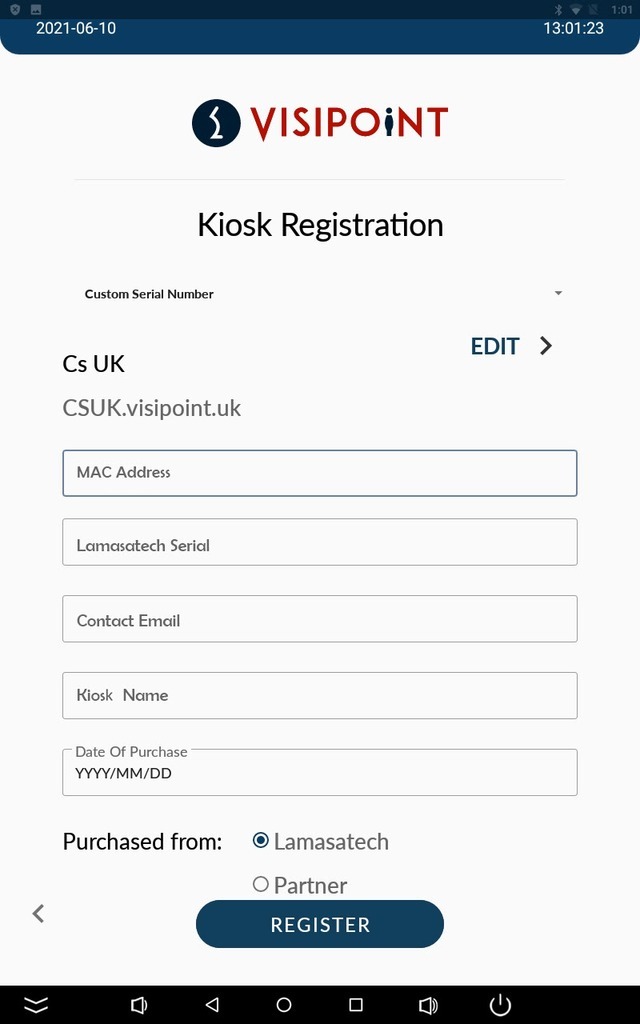 If you have more than one VisiPoint account associated with your email address you can click on Edit to select the VisiPoint account you want to use: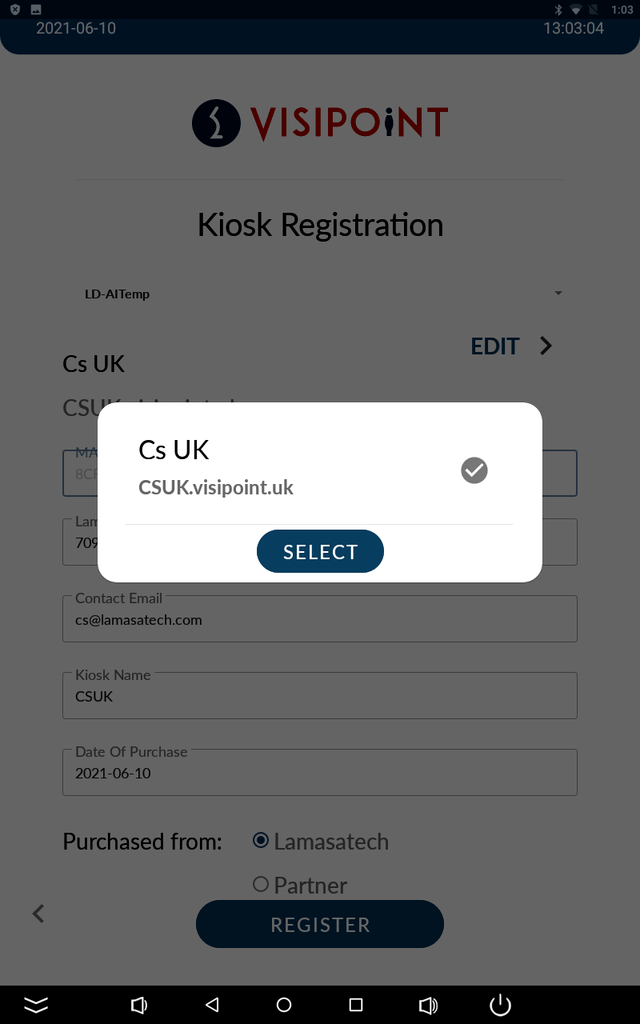 Connecting Older Kiosks to a VisiPoint Account
If you have a kiosk that was running an older version of VisiPoint V5 and has now been updated, which you would now like to connect to a VisiPoint account, you should first go to the Administration screen on your kiosk.
Then click on Cloud Status on the menu.
Here you should click on Connect.
You will then be asked to choose your region server (where your data will be stored) and proceed with the same steps set out above.