Using reports
Your reports can be accessed by going to Reporting on from the left navigation and clicking on History.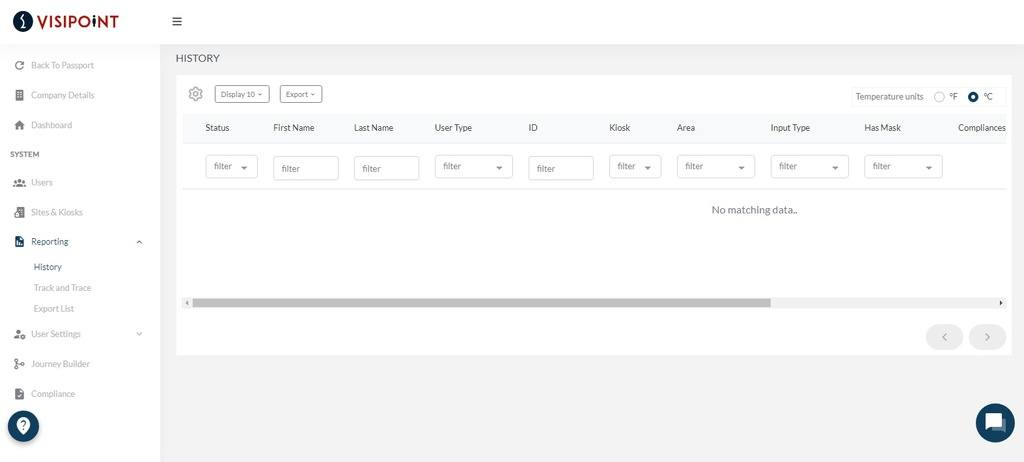 The reporting section includes a grid, which works the same way as the grid in the dashboard.
In the left section above the Grid area, you will see the display button that will allow you to choose how many logs are presented per page, you can choose between 10 to 100 based on your preference.
Each grid will have a settings cog icon which when clicked on, you will see a pop-up called "View List settings" from which you will be able to control user info presented on your grid.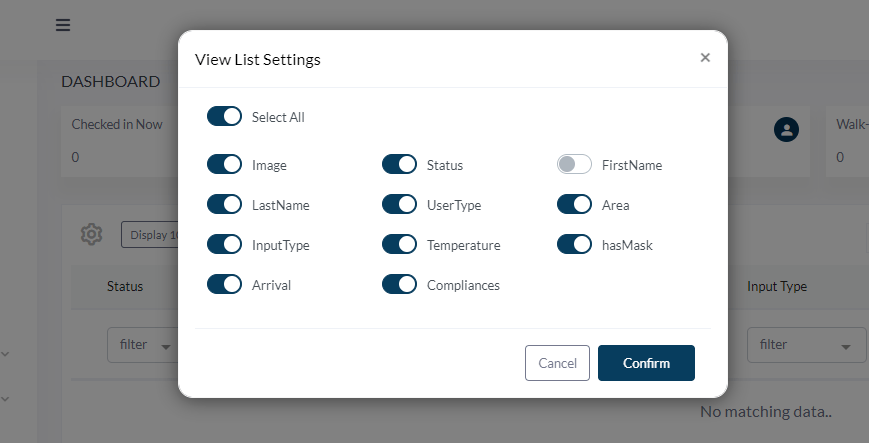 Each column that has a filer field button the name, allows you to filter the data in some way.
Where there is an arrow you can use the dropdown filter to choose an option from the list e.g. User Type. Where there is no arrow you can type a filter directly into the box, e.g. First Name. The most common filter to apply would be your date range to pull logs for a certain time period, as shown below.

If you have multiple kiosks and areas, you may wish to filter the logs by kiosk or area to get specific logs.
You can also convert the scan temperature unit to °F or °C by clicking on the Temperature units option on the top right of your grid.

You can filter the grid to specific temperature readings by using the moveable scale filter under temperature.
Exporting your logs
The export button allows you to export your data in Excel, CSV, or PDF format. The export option is located above the grid, next to your cog settings icon.
If you have applied filters, the export will only export the data for the filters applied. And all exported sheet s will include all details like Compliance questions and answers.
If you are exporting more than 100 records you will be notified that you will receive an email when it's ready to download.

This is how the email will look like and it will include a link to download the exported file.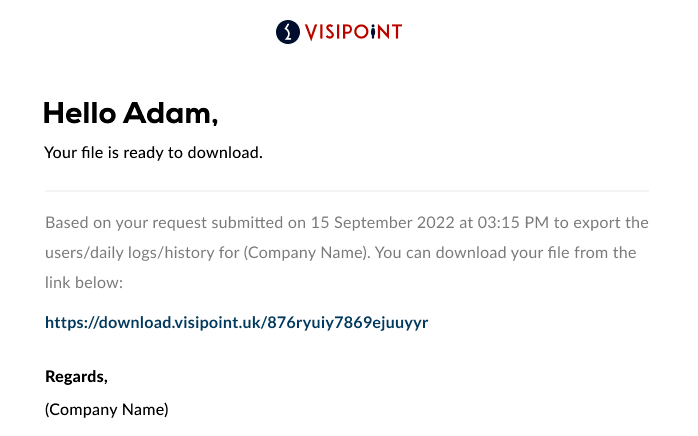 Track and Trace
Below history, if you click on Track and Trace, and then select a user that we know has checked in using your kiosks and was present at your premises , you need also to select a time frame , then hit filter, the grid will populate with every user that has been in contact with selected user in that time range selected.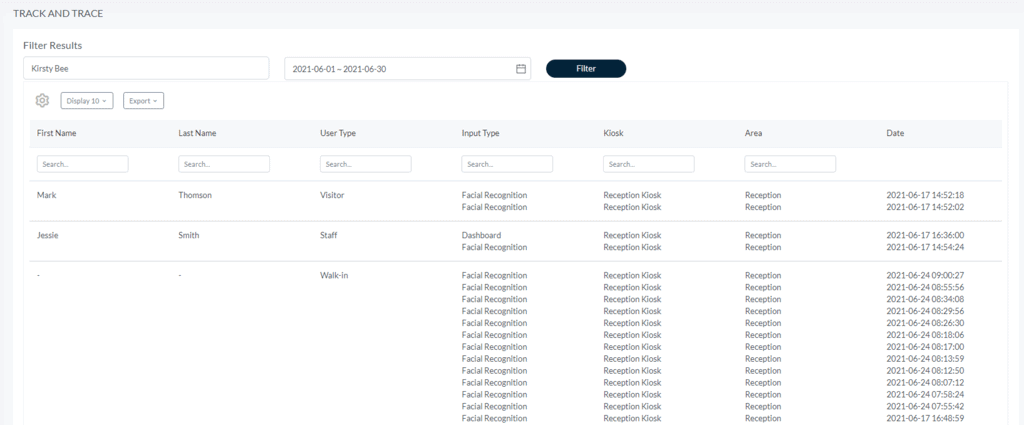 On the grid you will have all users names, user type, input method, the kiosk that was used, even the area and the dates and times that these users were in contact with the specific user you added.