With a standalone account, you can see the kiosks you have registered and register new kiosks on your account.
With a standalone account, all of your settings, entry logs, user journeys, etc are managed directly on your kisosks. The dashboard is used only to add kiosks to your account.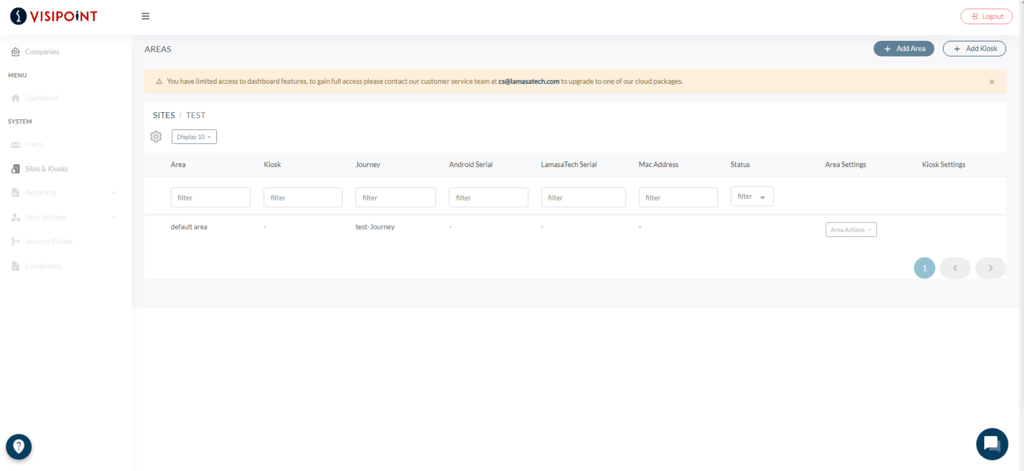 You will notice that other features are greyed out and you cannot click on them. When you log in for the first time you will be presented with the pop-up below stating that you have limited access to the dashboard.
If you would like access to the rest of the remote management features – including bulk user import, online journey builder, and entry logs – you will need to upgrade to a cloud account by purchasing a cloud subscription.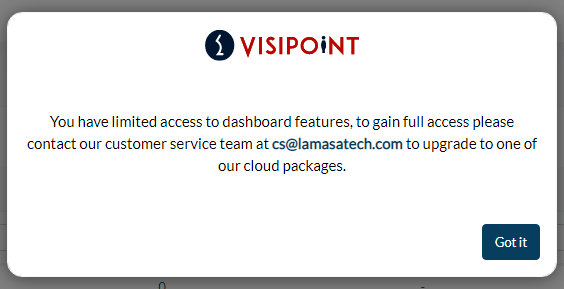 Please contact your account manager or speak to our team using the live chat on your dashboard to upgrade to a cloud subscription.