If you're a large organisation or a business centre with tenants, you may want to create departments or individual companies within the system so that you can keep better records of visits without creating extra work.
On the top menu bar, you'll see a button for Companies/Departments.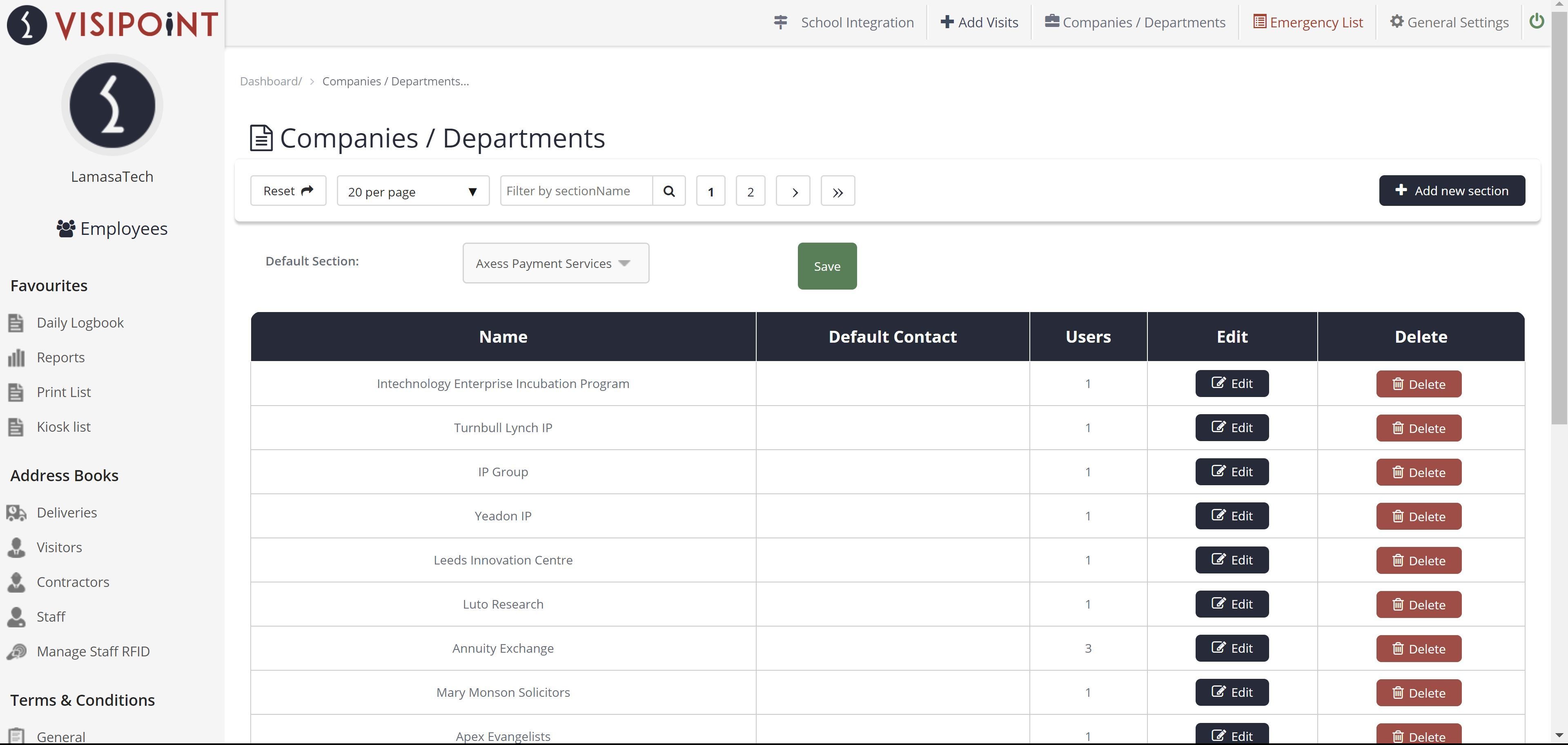 Here, you can create sections and assign employees, so that the different divisions that operate within your premises can be visible and have a person appointed to be responsible for their visitors.
Click 'Add new section' and you'll see the screen below: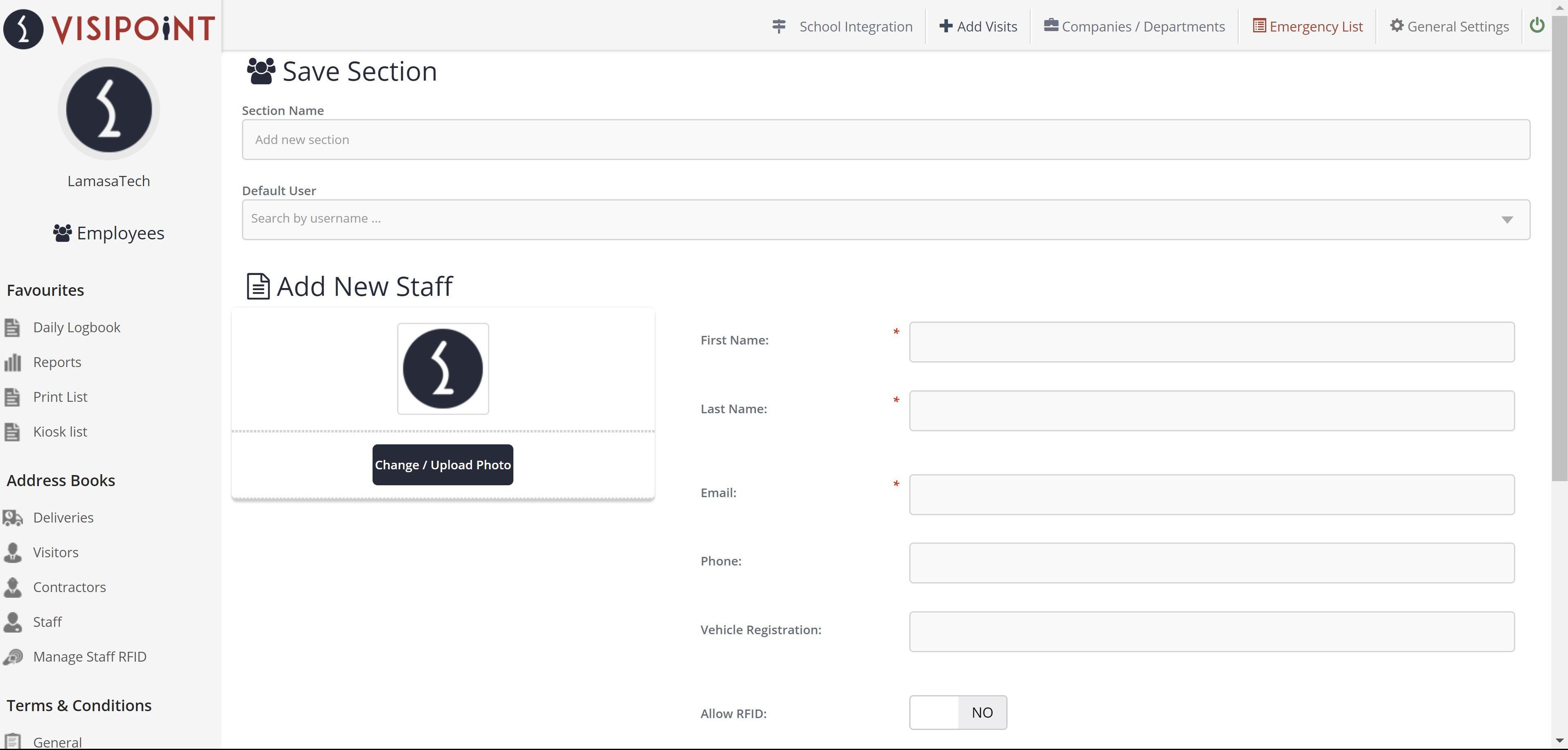 Give the section a name
Enter the First Name and Last Name into the 'Default User' field. You'll see this populate in the fields below.
Enter the remaining profile information if required.
Hit 'Save'
You'll now be able to assign staff members to this department or company.
Need some extra support? Get in touch on +44 (0) 191 341 0016 to speak with our expert team.