Staff can access their personal Express QR Code to sign-in/out on VisiPoint devices. This is a quick way to save staff typing their details if you aren't using RFID cards or fobs.
To find your QR code, please sign in to your employee account via a browser on your mobile or tablet device.
You will see your code at the top of your daily logbook:[blank_space height='3em']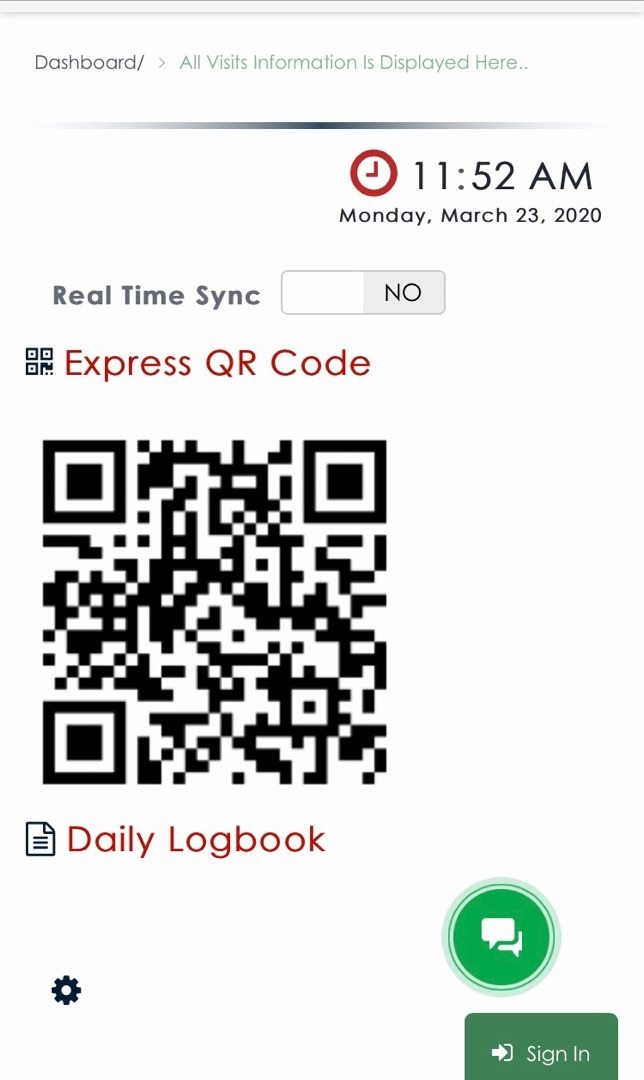 [blank_space height='3em']
To sign in or out, place the QR code under the scanner on our 15″ tablets or click 'Scan Badge' button on the 10″ tablets and place the QR code in front of the camera.
When the QR code is read successfully a successful welcome or goodbye message will sound and display on the VisiPoint device.
As system Admin/super admin you can bulk send QR code to staff members from dashboard following these steps:
1- Click on Staff
2-Choose from list staff members you want to send QR code to.
3- From 'Select Action' drop down choose last action 'Send QR Codes'
4-Click Apply.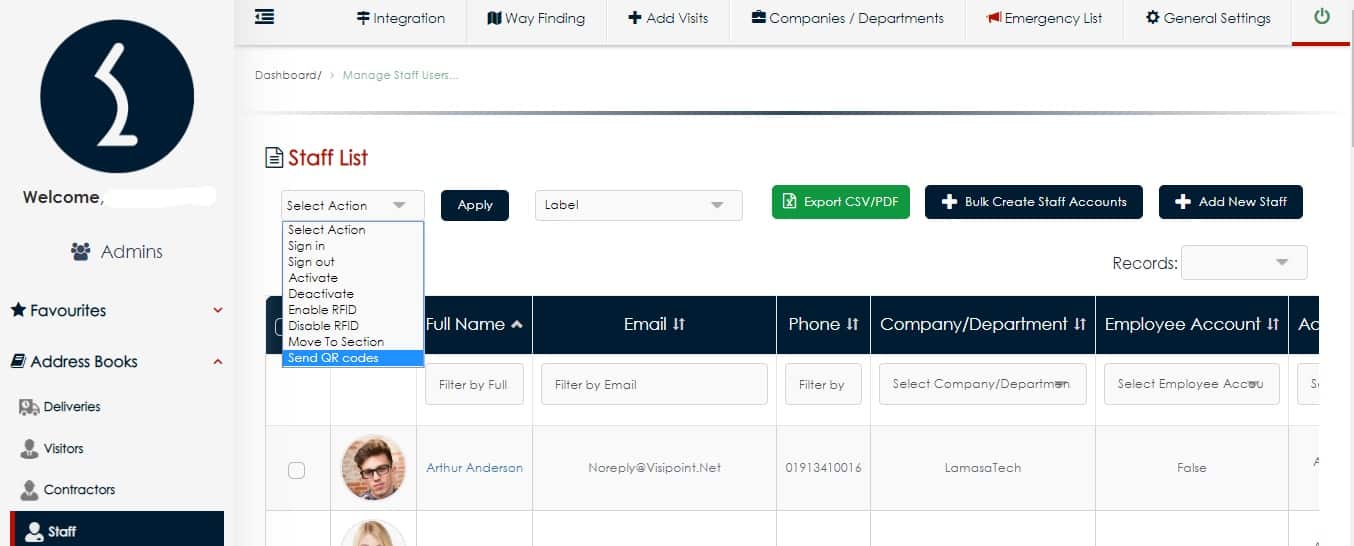 [blank_space height='3em']
[divider style='left']
[blank_space height='3em']
If you need any help, please contact our team on support@visipoint.net, click on the live chat within your dashboard or call us on 0191 341 0016.